Gallery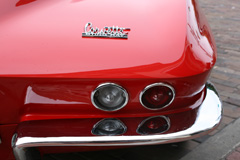 "You can't depend on your eyes if your imagination is out of focus."
-Mark Twain
So, in order to help get your imagination into focus, I have created a photo gallery on Zenfolio. If you've ever wanted one of my photos on a coffee mug, you can get it there. You can order prints, coffe mugs and all sorts of other really cool stuff that will be provided by one of their great partners (like mPix, which is an awesome company). Simply click on the photo above to open my Zenfolio site in a new window. You'll notice that the site looks different than this one, and that's no accident. This way you will always know which site you are on.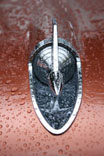 The Zenfolio site does not yet have my entire portfolio posted. I am adding photos regularly. As I work on that, you can view my Facebook and Flickr pages. If there's something that you'd like to purchase a print of and it's not yet on Zenfolio. just shoot me an e-mail and I will get it uploaded as quickly as possible. Thanks for your support!
Simply follow one of these links:
http://russmuller.zenfolio.com/
http://www.flickr.com/photos/ucfgrad1999

Instagram: Russ_Muller_Photography
If you find yourself on the main UCF campus in Orlando, I recently sold 21 pieces to the Career Services department that are displayed in their interview rooms.
In addition to the pieces in the Career Services building, I also have work on display in the UCF Human Resources lobby.

This is a tough one. Where might you find me? Hmm...You can try Merritt Island N.W.R., or Lake Woodruff N.W.R., or at the Winter Park Concours d'Elegance, or on Main Street during Bike Week, or...you get the idea.